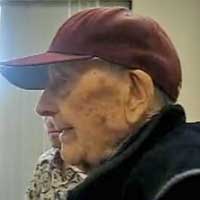 "Make a Difference"
Words and music by Leslie Speirs
with Mrs. Barnes' 5th Grade Class
©2002 Leslie Speirs
In 1900 and 15 a Virginia boy was born
Daddy was a railroad man
Mama was a good mom, kept the home fires burning
Raised to love a good book, he became a dreamin' man
Dreamin' all about baseball, Oh, how he loved it!
But in the 30's times were full of strife
College sure looked good, but he stayed to help his family
Ad thus began what seemed to be the motto of his life
(chorus)
Make a difference. Do what's needed.
Make a difference. Do it if you care.
Make a difference. Not for glory.
Make a difference. Do it if you dare.
Took a slow boat to China, and he'd like to help them
Devastation from the war
Worked for relief there and rehabilitation
Brought healing balm to aid the pain for two good years or more.
Came across a lady, tuberculosis had her
She was the wife of a friend
He got the medicine to her, just in time
Called it a miracle when she gained her health again
(chorus)
Made glasses for a boy, first time he saw his parents
It was a miracle they all said
And when his kids were worn and he held them in his arms
He knew that he'd seen heaven's work once again
(bridge)
From working at the Air Force base to help folks get along
To 30 years of umping baseball games
A life of service he has lead to help his fellow man
Through this song we hope that his story will remain
(chorus)
Dick Ruddell exemplifies the qualities of an "all‑American guy." His family, his country, his principles and his kind and caring actions sum up everything that one
would want to find in a father, brother, friend or neighbor.
He was born in 1915, in Roanoke, Virginia and grew up in Bluefield West Virginia. His father was a railroad man who instilled in him a love of reading. A favorite quote of his father's that he likes to share is, "Friends may leave you or forsake you, but a good book will be a friend for life." His mother was a housewife with lots of "natural smarts." Living through the depression, Dick ate lots of beans: baked beans, bean soup, bean this and bean that, but he still lists his mom's bean dishes as his favorites.
He loved to read about baseball and dreamed of being a big‑league baseball player, but he felt he lacked the talent. However, he continued to play baseball or umpire for the game through most of his life. Babe Ruth and Lou Gehrig are two of his favorite heroes.
As far as school was concerned, he "loved everything about it." After high school he turned down a basketball scholarship to help support his family.
One day he overheard a woman, who was the director of religious education, telling someone else that she had been to the World Series. His ears perked up, and his curiosity and interest in the woman led to a first date on the Fourth of July. Yes, they lived happily ever after. They were blessed with three daughters and four grandsons. In discussing his wife, Dick said, "My wife was the best thing that ever happened to me." They were engaged six‑and‑a‑half years before they married because they were both helping to support their immediate families. They were married for fifty‑six years until the recent passing of his wife.
After World War II, Dick was concerned about the ravages of the war there, so he volunteered to be sent to China to help in "relief and rehabilitation" work. He actually did take a "slow boat to China" because it took him eight weeks to get from Brooklyn, New York to Shanghai. He imported medical supplies and any other necessary equipment. He was expected to go anywhere necessary and to do what needed to be done. His caring kept him there about three years.
Dick did not have the chance to go to college again until he was forty years old, while working full time and raising a family. He graduated with a composite degree in history and sociology.
He umpired baseball games in Spearfish from 1952 through 1982. Dick Ruddell Field by the high school was named after him for his contributions and love for the game. His dream to go to the World Series was fulfilled in 1980 in Philadelphia.
Besides his work in China, and ten years as an optician, he lived in Rapid City working as an executive for Human Relations in order to build up communications between the local population and Native Americans and the diverse nationalities at Ellsworth Air Force Base. After that, he was executive director of the Lung Association.
Dick Ruddell is a guy that just wanted to make a difference. He did things because he cared. He made many sacrifices in life without tooting his own horn. Hopefully, we can let him know that we care about him because he is a shining example of how we all want to be remembered.