South Dakota's National Park Treasures:
Through the Voices of Our Youth
The Book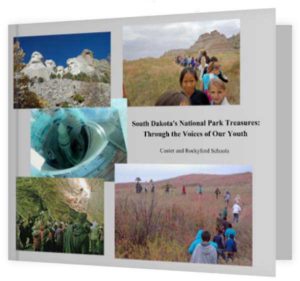 In the Spring of 2016, at the conclusion of the project, we put together some of our favorite photos, the song lyrics and narratives written by the students from Custer and Rockyford Schools into a 98 page book. The book can be previewed and ordered by clicking on the link below. If you have an IPad/iPod/iPhone, you can download the ebook for free! Check it out here.