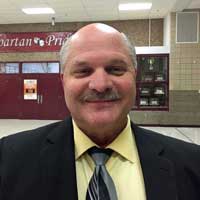 "Yes, Dear!"
Words and music by Hank Fridell
with Mrs. Engelhardt's 5th Grade Class
©2017 Hank Fridell
Grew up on a South Dakota ranch, out in the great outdoors
Milked cows morning and night, kept busy with my chores
My dad let me make mistakes, and from that I could grow,
Mom taught me to love to cook, but I burned my share you know.
Chorus:
Take me outside, hand me a pole
Like when grandpa took me to the fishing hole
I like the Fall, when the air's a little chilled
Give me something that I can build
Take me out hunting, under blue skies
Order me a prime rib and blueberry pie
But most of all, keep Jan near
Cuz the words that I live by are, "Yes Dear"
Closest to my heart, my life partner, my wife Jan,
Fishing, hunting, no matter what, I'm her biggest fan,
My pride and my joy are our beautiful daughters
Now they tell me I'm a great-grandfather, but I think I've always been a great grandfather
Chorus
I get frustrated when people turn to drugs, and their talents are wasted away
An Officer, Detective and the Chief, 35 years I've served they say
It's my job to protect people who are victims of crimes
You need to swallow hard, and tighten your gun belt, when things get tough, sometimes.
Chorus x 2

There are many people who make a difference in the lives of others. Paul Hansen is one of those people. On August 28, 1956, Paul was born to loving parents, Jerry and Norma, in Kadoka, South Dakota. He has an older sister named Deb, three younger brothers, Mike, and Matt and Mark, who are twins. He grew up on a ranch, around horses and cows and kept busy with all of his chores. In his childhood his grandpa took him fishing a lot and it is still one of his favorite things to do. He also liked to play outside as a child, and absolutely loves the outdoors. In 1965, when he was in 5th grade his dad bought a dairy farm and moved their family to Spearfish. Paul had a hard time moving in 5th grade because he didn't know anyone and it was scary. Within two weeks he had a lot of friends because someone reached out and introduced themselves. His father wanted a dairy farm to keep his kids busy and out of trouble and after all the kids grew up, his father sold the dairy farm. Paul has lived in South Dakota his entire life. His father, Jerry, was the best example of a kind hearted and patient man! He allowed Paul and his siblings to make mistakes and that helped them grow. He taught Paul that there is nothing in life that he couldn't do and he still believes that today. His father passed away three years ago, but he lives by those words his father said. His mom, Norma, was the key in teaching him how to cook. She still checks on him even now. One of his craziest childhood memories was when his dogs chased something under porch, he went to see what it was, and got sprayed by a skunk. When working on a ranch, he had to work hard and didn't have many opportunities to play a lot of sports. In school, Paul studied so he didn't get in trouble, and his favorite subject was math and he still uses it today in his job! He also liked shop class where he learned how to build things. His favorite memory in school is graduating. He believes that a person should never quit learning.
Paul has always been a hard worker. He was working construction when he met his life partner, Jan. She has been his partner in everything they have done and it is the best thing that has ever happened to him. It doesn't matter what they are doing, as long as it is together, whether hunting, fishing, or spending time with their kids and grandkids. Most of the time Jan out fishes him and then brags about it, but that is ok. His favorite season is the fall because of the colors and it is not too hot or cold. His favorite color is blue because it reminds him of the blue water and blue skies. Paul's favorite flowers are roses because they make Jan smile when he gives them to her. So far he hasn't found any free time, but he loves to spend time with his wife and loves to cook. His two daughters and four grandkids are the ones he keeps closest to his heart and some of his favorite moments are watching life come into this world. There are many things that he enjoys, spending time with his family, listening to music of all kinds, building things, fishing, and reading about history and leadership.
Through Paul's hard work and with his values, he has been a leader in law enforcement. He didn't think about law enforcement until he was older. He was the first detective in Spearfish, spent four years as the Chief of police, and has the longest number of years as a detective, and he is now the Chief Deputy. He taught the first class of DARE in Spearfish. One of the scariest things that ever happened to Paul at work, was having three deputies involved in a shooting. He was not sure if they were ok as he was listening to them on the radio. He has traveled to 23 different states with his job, although he has not left the United States. Some things that frustrate him the most are to watch people who have a lot of talent and abilities, get into drugs. He loves to serve the public and he has a lot of commitment. He is proud and cares, so much, about his deputies and other officers, and likes to ride and spend time with them. He appreciates how they care for people. Every deputy there would give their lives protecting people. He believes in the spirit of the law. His motto at work sometimes is, "Swallow hard, tighten up your gun belt and keep going." Paul is very proud to live where he lives! He appreciates that we have so many people that care and are supportive in our community, and you can't find that everywhere.
Paul was brought up with the "golden rule" of do unto others as you would have done unto you. His advice is, "Don't get comfortable because if you get comfortable, you don't get to succeed at a higher level, and keep working hard!" He also said, "Do fun things every day and whatever job you do, serve people. You will never be very good any anything until you have learned to serve yourself and others." He believes our country was founded under God and prayer is a big part of his life with his family and his work. He trusts that is why they haven't been in too difficult of situations at work. He looks forward to his future with his family and can't wait to spend more time fishing. Paul enjoys life and the words that he lives by are, "Yes Dear!"