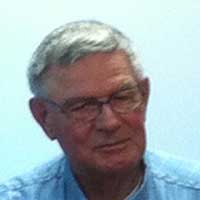 "My Life's Calling"
Words and music by Marianne Fridell
with Mrs. Scott's 5th Grade Class
©2015 Marianne Fridell
I came to Spearfish in 1967. They called me the young doc back then.
A family doctor across the generations.
So many babies in 37 years. So much joy to watch people grow.
My own family– all the people I know.
Patients calling. (woo) Family calling (woo).
Born in Kansas, then moved to Colorado. We kids did what we were asked to do.
Before school, chores done on the farm.
Then high winds took the top right off the barn.
Farming left behind in the dust. Ranching in Dakota, South Dakota or bust.
Hard winds blowing. (woo) Hard winds blowing. (woo)
Chorus:
One thing I've learned: you've got to listen.
Take the time to listen and open up your eyes.
So much to know–keep on learning,
It's a good way to live your life.
Self-sufficient with chickens, cows and wheat.
No electricity, just one bath a week. As the oldest, my bath was last.
The water got so cold that bath was really fast.
Mom sold cream for a few necessities
We ran to the outhouse and sometimes we'd freeze.
Nature calling, (woo) Nature calling. (woo)
When I read, I was seeing double.
One lazy eye—my two eyes would fight.
I learned to listen and learned to learn faster.
I've compensated for this all my life.
Find a way to do it. (woo) Work around it. (woo)
Chorus
All my life I've been around horses.
I've understood them as a matter of course.
Just like a person, they've got their quirks.
But if you cross them, they'll leave you in the dirt.
Free falling. (woo) Free falling. (woo)
My dad aspired to be a veterinarian.
He knew as much as any vet around.
He was determined that we go to college.
Now I'm the old doc in Spearfish town.
My life's calling. (woo) My life's calling. (woo)
Chorus
Find a way to do it. (woo) Work around it. (woo) 3X
Find a way to do it.

Dr. Warren Golliher was born in 1937 in Meade, Kansas. He lived near the site of the Native American "Lone Tree Massacre". At 7:15 am, the school bus came, and before then, the chores needed to be finished. Some of these chores were milking cows, driving the tractor, cutting the field and butchering cows.
His dad's name was Zoder. He was a farmer, rancher, and horseman. Dr. Golliher has three siblings. Their names are Mary Ann, who is a nurse, Jim, who is a vet, and Jerry, who is a horse trainer. Dr. Golliher did not go to preschool or kindergarten. In the 1st grade, he had the same teacher that his mom did. One very strict teacher at the school gave out paddlings when needed. When Dr. Golliher was in 2nd grade, his family moved to Colorado.
Due to a lazy eye, Dr. Golliher had to get glasses in 2nd grade. In school, people would sometimes call him "Frog Eyes" so he had to overcome that. Today, he still has a lazy eye. In high school, his P.E. teacher was also his Science teacher. Dr. Golliher loved reading and Science, but found it hard because of his eyes. He loved Boy Scouts because he learned how to read a compass, pitch a tent, and how to cook a rabbit. He also played six man football, baseball, track, and basketball. When he graduated there were only 13 kids in his entire class.
Dr. Golliher's young adult life was very interesting. He went to a Christian Church College, where he met wife who had a music major. They both loved music even though he says, "I can't sing worth a toot." Then, he went to medical school at the University of South Dakota, School of Medicine. "In 1965, Uncle Sam interrupted my studies," he said. This meant he was drafted during the Vietnam War. He stayed in America and served 180 young men each day, mostly 18 year olds, as a physician at the Armed Forces exam station.
Dr. Golliher's inspiration to become a doctor came from his father's dream to become a veterinarian, since he knew almost as much as one. His only fear was that his eyes would not let him perform the surgeries, so he became a family doctor instead. He worked for 37 years in Spearfish and delivered around 1,700 babies. He was an amazing "true" family doctor. The thing he liked most about being a doctor was the people, and watching their families grow.
He and his wife have four kids, Mike, Caroline, Beth, and Susan. He now has eight grandkids, and three great-grandkids. Dr. Golliher also loves cooking, and often cooks Thanksgiving and Christmas dinner. He enjoys wild game meat. He said that computers never really liked him and he preferred typewriters. He didn't see a T.V. until 7th grade. He used an outhouse as a kid, and saw many changes to the modern bathroom. He has also traveled to Alaska, the Grand Canyon, Boston, New York, and Yellowstone. Dr. Golliher says his greatest achievement was becoming a doctor, and his successful practice in Spearfish. His goal now is to be a successful grandfather. He encouraged our class to be honest, trustworthy, courteous, to listen, and to be respectful to our teachers.