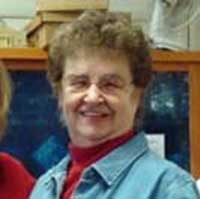 "Wow of a Mom"
Words and music by Susan Hove-Pabst
with Mrs. Deichert's 5th Grade Class
©2008 Susan Hove-Pabst
(chorus)
Mom is "wow" turned upside down and I'm a "wow" of a mom
I always knew what I wanted, I wanted to be a Mom (just ask them)
Sherman, Shelly, Renee and Carla, Alison, Gaye Lynn, Danny and Sandy
Paula, Carol, Neal and Jamie, and don't forget my baby Corey
I grew up as a town kid in a loving family
We safely fished and played outdoors. We didn't have TV
Captain May I, Hide and Seek and read that's what we did
And every year we'd take a trip. My folks and their six kids
I didn't have a lot of clothes. We didn't have to impress
Even on the coldest day in school I wore a dress
Mom said "No" to my driving, but Dad said "Yes" in the end
I'd walk to a picnic or a movie with Sinatra and my girlfriends
(chorus)
A year of nurses' then Charles and I were wed
Driving machinery, milking a cow was the country life I led
Dancing, cards, and dinner with friends, we were happy as can be
The most important part of it all was our growing family
In eighty-four I moved from the farm and Spearfish became our home
The kids were growing and the last three boys I had to raise alone
Now I read and do volunteer work, each day is new to me
I'd make the world better, but I wouldn't change my life
It's just what I wanted it to be
(chorus)
Lots of children
Thirteen children
Mom is "wow" turned upside down
And I'm a "wow" of a mom

My name is Roberta Engesser and I was born May 12, 1932, in a small town called Cadillac. It is between McLaughlin and Walker in South Dakota. I was born before the doctor could get there in a railroad house that my family lived in. My family moved to Bowman, North Dakota when I was five and a half years old. I was the oldest of six children and that's why I'm bossy. I walked nine blocks to school every day with my friends, even when it was cold. A few times my nose was white from frostbite.
I grew up with strong family values and always knew that I was loved. Games like "Annie I Over", "Captain May I", and "Hide and Seek" were some of our favorites during the evening. I never had to worry about bad people and I was always safe. I have fond memories of family trips every year; many to Spearfish. We camped and fished, and attended the "Passion Play" when there were only logs to sit on.
One time I needed new shoes. My dad took me to the store and I saw blue high-heeled shoes that I really wanted. I cried because I couldn't get them. When I got home my dad spanked me. It was the only spanking I ever got.
In eighth grade, I read the most books in my class. My favorite classes were Writing, English and Home Economics where I learned to cook and sew. Sometimes my classmates and I served the teachers lunch from the dishes we prepared in Home Ec. Movies were $0.15, but no one had enough money for popcorn. My friends and I loved to pack a picnic lunch and walk one and a half miles to the Twin Buttes. Sometimes we would have a campfire and roast marshmallows.
The thing I wanted most on my thirteenth birthday was a driver's license. It cost one dollar, but my mother wouldn't give me the money. I went to my dad and talked him out of a dollar. That was the day I started to drive. Although my family only had one car, I got to drive it sometimes.
This town girl became a country bride after one year of nurse's training. I married Charles (Tiny) Engesser in June of 1951. I learned to milk cows, summer fallow, and drive grain trucks. I cooked lots and lots of food for my family and hired help. We always had good horses for the town kids to ride when they came to visit; the farm was a fun place to be.
We took all of the kids to Disney Land, but they had to wait until they were ten years old. They went in "batches." We had a bus for family trips; it was white and one time when we were in the Black Hills, an artist painted a mountain mural on the sides. He also painted twelve skunks on the back for our twelve "little stinkers." We added another stinker on the bus when Corey was born.
I am a hospice volunteer, food pantry volunteer and also help out at St. Joseph's Catholic Church when it is needed. I always wanted to be a mother and that is most important job I have. I am proud that my children are all good parents; it's the best gift. My family is the most important thing because I can always fall back on them if I need to.
Advice: Remember that family is the most important thing. Go to school and do something you like. Help make the world a better place. Volunteer your time and talents because in every community there are great needs. You can help make someone's life easier and make yourself feel good, all at the same time.