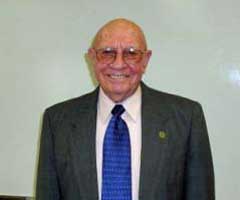 "Root for the Yankees"
Words and music by Hank Fridell
with Mrs. Schlup's 4th Grade Class
©2008 Hank Fridell
I grew up on a farm, raised by my brothers and mother
Mom said we could split up or stick together,
Together seemed better than the other
Those values that she taught me, I've kept to this day
Education and honesty, still passing them on today
To my children, their children and their children again
My family is what the joy of my life has been
(chorus)
Prepare yourself as well as you can
Find something you like to do
Be the best that you can be
You can laugh and learn, too
Don't show up late, waste your talents,
Or call any fouls you don't see
And root for the Yankees
A group of my family and friends volunteered me for the Army
I helped to train recruits being a teacher was meant for me
By learning to read and learning what the love of reading can do
Anything can happen, education helps people like you
And our children, their children and their children again
Education is what the joy of my life has been
Chorus
For 36 years I helped Black Hills State grow
Recruiting students, looking for grants,
The Young Center saved from a veto
We're working to cure Fetal Alcohol Syndrome
And I even help bus people to church and back home
And for their children, their children and their children again
My community is what the joy of my life has been
Chorus

Dr. Charles Schad was born in 193l on a farm south of Lantry, SD. When he was three, his father died of cancer. His mother was a great inspiration for him throughout his life and kept the family together. Education was important for his mother and became important for him. He treasures her words today, "Charles, you've got to do your best, there is so much to learn."
One of his greatest memories from his elementary years was being named the valedictorian in 8th grade from Zeibach County. He went to Eagle Butte High School. Because their farm was 10 miles from town on a dirt road, he stayed in the dormitories during the week and returned to his home on the weekends.
After high school graduation in 1949, he was hired as a teacher. Dr. Schad had an older brother who was a good teacher, so they assumed he would be a good teacher too!
In 1952, Dr. Schad was "selected" to be in the army. He was in an artillery unit and said he did not go to Korea because of his looks. While in the army, he trained new recruits. Thirty men had come across the Rio Grande and could not read or write. Dr. Schad was allowed to teach them in hopes of getting them to a 4th grade level. He made a huge impact on their lives.
Upon returning from the service, he attended Black Hills State. He was the first one in his family to get a college education. Education continued to be important to him as he has continued learning throughout his life. He has earned three degrees, Bachelors, Masters, and Doctorate. Upon completion of his doctorate, one of his daughters asked, "How's my doctor daddy doing?"
Dr, Schad spent a total of 39 years working at Black Hills State. Thirty six of these were full-time and 3 were part-time. He enjoyed his work and helped to make many changes. He worked as a teacher of future teachers and also in public relations. He wanted Black Hills State to be the best and worked hard to be sure this was done. One of his highlights from working at Black Hills State was being part of a small group of people who helped to override a Gov. Bill Janklow veto regarding the Young Center. Dr. Schad considers this a big part of his own legacy!
Family has and always will be, a big part of Dr. Schad's life. He met his wife, Nila, when he was home on leave from the army. They have 6 children, 15 grandchildren, and 5 great-grandchildren. He always told his children the ability to learn to read and love to read is very critical. "If you can read, you can do anything you want to do in this world."
Dr. Schad retired in 1996. His family gave him a trip to Europe where he researched his family history. He went to the Czech Republic and saw the house his grandfather lived in. Now he keeps very busy with his family, gardening, church activities, and working with Fetal Alcohol Syndrome. For many years he also did announcing for the high school and university basketball games. He still has two things on his "Bucket List" to do in his life. One is an Alaskan cruise and the other is visiting Harlem.
A favorite memory of his past is an army roommate, Tom Morgan. He eventually became a pitcher for the NY Yankees. Dr. Schad was there when Tom pitched his first game in 1954 and shut out the St. Louis Browns. I AM A YANKEE FAN!!!
Dr. Schad taught us many things during this project with him. You need a positive attitude, you can laugh AND learn, take advantage of your talent, use your mind to reason, think, and study. .Lastly, don't show up late for meetings or call a foul you don't see! Thank you Dr. Schad!