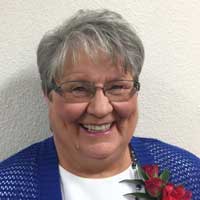 "Choose to Be Kind"
Words and music by Marty Meyer
with Mrs. Doyle's & Mrs. Goebel's 5th Grade Classes
©2017 Marty Meyer
Humble beginnings, in a house that was blessed.
A haven for the homeless, stray dogs are like a pet.
Not the riches of money, but the kind of the soul.
To whom much is given, much will be sowed, in time.
Choose to be kind, to your neighbor.
Choose to be kind, to a friend.
Choose to be kind, to a stranger.
Choose to be kind, maybe you can start a trend.
Be kind, even if your feeling busy,
Choose to be kind, when there's nothing else to do.
What you'll sow… in time, when you choose to be kind.
Thirty nine classrooms, all the joys, all the fears.
Imagine all the children, you've inspired through the years.
Destined to benefit, the kind wisdom you bestowed.
To whom much is given, much will be sowed, in time.
Choose to be kind, to all people
Choose to be kind, to all living things
Choose to be kind, to our planet
Choose to be kind, to your own heart as it sings
Be kind, the good book says to love your enemies
Choose to be kind, just as we love our friends.
Be kind, when you are with your families,
Choose to be kind, this is how we start a trend
See what you can sow, in time
When you choose to be kind.
It Is Well, With My Soul. It is well, It is well With my soul.
What you sow, in time. Choose to be kind.

Cozette Ann Johnson was born in Basin, Wyoming. Basin is a small town and the county seat of Big Horn County, Wyoming at the base of the Big Horn Mountains. She loved growing up in this community and enjoyed riding her bike, reading, playing piano and the saxophone and going to school. Her favorite color is yellow, which she described to us as being a soft and warm color, which is a perfect match for her personality.
Cozy is a patriotic person and likes the colors of the flag. She has supported many causes during her lifetime. She cares deeply for children and her thirty-nine years of teaching in Custer School District proves her dedication and devotion to young people. She dreamed of becoming a librarian due to her love of books, but studied and graduated from Black Hills State Teacher's College.
Cozy has always had a fondness for children, which naturally inspired her to work towards goals that benefit children. The Children's Center, which Cozy and other people helped build was a big accomplishment. This center improves the lives of many families in Custer.
She and her husband, Bob, whom she met in kindergarten moved to Custer and she taught third grade for 14 years, but when an opening came in kindergarten, she moved to teaching that grade for 25 years. She enjoyed teaching kindergarten so much because not only was she able to guide and help students but also their parents. Kindergarten is the foundation for school and her students were very fortunate to start their school career with such a dedicated, professional and kind teacher.
Cozy brought the creative team building activity Olympics of the Mind to Custer students in 1981. In 1983, this program switched to Odyssey of the Mind. This important activity enriches the lives of students by allowing them to solve challenges using creative thinking. This program became was changed to Destination Imagination in 2000, and still supports Custer students in grades K-12. Destination Imagination is a great program open to all students who want to have fun, make friendships, solve problems and compete.
Cozy's friendships have made an amazing difference and added enjoyment to her life. Cozy told us that good friends share ideas, share joys, and heartaches and work to make each other's lives better. Her advice to our students included considering who are our friends and how they treat others, standing up for what is right and positive, and being a good influence to others are vital aspects to maintaining friendships. She also advised us to think about what problems we want to solve as we grow up and become adults in the world.
Cozy's favorite hymn is "It is Well." This hymn speaks well to the importance of Cozy's faith, which is evident in her life in hard times and in good times. One of her favorite memories is attending the Paralympics in Atlanta, Georgia where she was inspired watching people with disabilities compete in various athletic events. These athletes worked hard, overcame difficulties and never gave up their will to compete and win.
Cozy has a large extended family including her sons, Michael and Bill, six grandchildren and two great grandchildren, all who live in Lincoln, Nebraska. They also enjoy visiting two brothers and their family in Texas, a sister-in-law and family in Casper, Wyoming and a step mom in Basin. She enjoys and values the time and experiences she shares with her family. Cozy loves that her father listed her as his favorite musician in her memory book.
Our classes are so proud and honored to interview, and write a song in tribute to Cozy as she is a thoughtful, kind, faithful and important member of the Custer community.