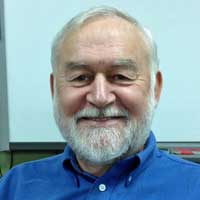 "Things Work Out"
Words and music by Keith Burden
with Mr. Trandem's 4th Grade Class
©2015 Keith Burden
Verl was born on the family farm
Where he learned how to work and he learned how to play
The old folks knew that life could be hard
But kindness and honesty light the way
Things work out when there's love in your heart
When your good old dog walks you home in the dark
When family teaches a boy how to live
He finds that life has plenty to give
Verl left home for college one fall
But he didn't study as much as he should
He joined the Navy when adventure called
But he learned that war wasn't anything good
Things work out when there's friends in your life
It's a fortunate man that finds a good wife
Together and ready to face the unknown
Back on the farm and making a home
Verl looked out on the fields one day
And saw that farm slowly blowin' away
It was like someone turned on a light
It was time to start a brand new life
Things work out in a wonderful way
Givers gain is what they say
Find a mentor and be one too
And this John Deere world starts pullin' for you
Verl looked down from his plane in the sky
And saw a beautiful scene passing by
When life has taught a man how to live
He finds that life has plenty to give
Things work out in a wonderful way
Givers gain is what they say
Find a mentor and be one too
And this John Deere world starts pullin' for you
This John Deere world starts pullin' for you
This John Deere world starts pullin' for you

Mr. Verl Schiebe was born in Wolsey, SD. He had five sisters and a brother. Verl learned at a young age how to work hard on the family farm. His favorite memory about growing up was going to the weekly potluck at his grandma and grandpa's place. It was a large gathering and he remembers playing with his relatives in the trees. Although he was a good boy most of the time, he does remember the circle on the wall that his nose would have to be touching if he was in trouble. Between nightly devotions with his family, riding calves to see how long they could stay on, and his dog, King, walking him home in the dark, his childhood was very exciting.
He went to Wolsey School and remembers that back then students were paddled if they were naughty. Ouch. He was in track, basketball and football. His favorite teacher was Mr. Brown who taught him to be honest because you never had to remember what you said to someone. He attended SDSU but didn't study as hard as he should so he joined the Navy instead of waiting to be drafted. He was a lab technician and learned that war was anything but fun. He did meet his wife, Kathy, of 43 years while in the Navy so there is a silver lining in all things.
When he left the Navy they moved back to farm in South Dakota. However, farming was tough and the weather was dry. They decided to make a new life and move to Oregon. He became a sales rep for John Deere and eventually a manager. He said he liked sales better than managing people because as a manager you had to work with people you'd rather not, but learned that there can be good in any situation.
Verl's life has been full of adventure. He has visited many countries and done many exciting things. Some of his favorites are flying his own plane, visiting Alaska every year for hunting and fishing, and visiting places like Russia, Manchuria, and New Zealand. He now enjoys woodworking and scuba diving.
Mr. Schiebe's main message to us was to help others. "Giver's gain," is a message we got from him that we like very much. He also emphasized how important it is to be honest with people. We think these are great lessons that everyone can learn from. We want to thank Mr. Schiebe for spending time with us, and we hope you enjoy our song as much as we enjoyed getting to know him.