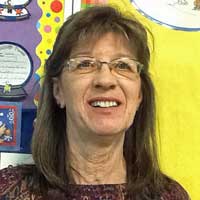 "Don't Come Empty Handed"
Words and music by Marianne Fridell
with Mrs. Bradeen's 5th Grade Class
©2014 Marianne Fridell
Chorus
Don't come empty-handed. Leave it better than you found it.
Don't wait for perfection. Just do the best you can.
If things don't turn out, the way that you expected,
You know, sometimes, there's a bigger plan.
We lived out in the country by the battlefield burial grounds
When we plowed the fields, soldiers' buttons and guns were found .
So far out in the country, we would go by air.
To the stockyard or the school bus stop, Dad would fly us there
I loved to go adventuring with my brother Fred.
I had to toughen up to follow where he led.
Swinging on a knotted rope we'd jump into the water tank
If our aim was off at all, we'd crash with a booming clank.
Chorus
Building forts and shooting bows, helping Dad count cows and calves.
One time I broke my arm, riding a horse I shouldn't have.
Little Judy stole a baby pig, mama pig shoved her into the muck.
We couldn't find our baby sis 'til we saw her red boots sticking up.
I lived where Custer died, then moved where he began.
We stayed in Custer City and ranched on the Cheyenne.
I married my high school sweetheart on St. Patty's Day.
We needed all the luck we could get. And happy-go-lucky we've stayed.
Chorus
I am living two lives now. That's the way it's always been.
Ranching in the great outdoors. Opening doors as a librarian.
Both are very demanding in their different ways.
Branding resources and shelving cows, I do it everyday.
I was always quiet, but now I'm more outspoken.
That's what you have to do if you're going to get things done.
You're braver than you know, stronger than you seem
Smarter than you think, so say just what you mean.
Chorus

Marguerite Cullum was born in November 1953 to Fred and Doris Weibert. She grew up on a ranch by Hardin, MT. She had a younger sister, Judy, and a big brother, Freddy. Growing up she had many unique pets. She had an antelope named Anny and a skunk. She also had pigs, dogs, cats, cows, and horses. Her mother was a teacher and her father was a rancher and he flew a crop dusting plane. Growing up she spent a lot of her time adventuring with her brother. Around 10 years old, she and her family moved to Custer. Her family had a ranch out of town and a home in Custer. She attended Custer High School where her favorite subjects were English, penmanship, and history.
Marguerite married her high school sweetheart, Steve, at the age of 19. They got married on St. Patrick's Day in 1972, with the luck of the Irish. Together they had two kids, Chad and Stephenie. Marguerite and Steve worked hard to provide opportunities for their children to grow and learn. Chad lives in Montana and Stephenie lives in Hermosa. Marguerite loves to spend time with her 5 grandchildren.
Marguerite's first job was working a mail route. After a couple of years she lost her route in a bid. One day she had to go pay taxes at the courthouse and a lady there offered her a job. Eventually, a job at the county library opened up and everyone encouraged her to apply. She took the job and started working and learning new things. She traveled to Aberdeen to get her degree in librarianship. Some of her favorite things about her job were story time with the children, seeing the people who came in to get books, and helping people answer their questions. One of the hardest things she did at her job was put all of the books in the computer. She worked at the Custer County Library for 22 years. She won the award of Librarian of the Year in 2006 following her work setting up the Hermosa Library. Currently, she enjoys her job working in the research library at Crazy Horse. Her husband also works at Crazy Horse.
Marguerite has many hobbies. She likes gardening, sewing, quilting, scrapbooking, carving signs, spending time with her family, crafts, cooking, and baking. She enjoys spending time with her husband working on the ranch and hunting. She volunteers with the local 4-H clubs. She talked to us about what Custer was like when she was growing up and how she loves the beautiful views here. Her favorite book is Winnie the Pooh. Some of the advice Marguerite passed on to us was to voice your opinion if you need to get something done, to look for honesty in a friend, and don't be discouraged when things don't work out the way you thought – sometimes there's a bigger plan.
Marguerite, thank you for sharing your life with us!