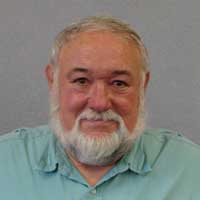 "A Call From the Heart"
Words and music by Marianne Fridell
with Mrs. Bradeen's 4th Grade Class
©2010 Marianne Fridell
My mother's mother was special. In her heart I held a claim.
I found out when she died, 83 kids felt the same.
I'd ride Denver buses across the town. One transfer got me through.
Grandma had a list of chores that I was glad to do.
For my grandma and a bunch of friends, those errands never came to an end.
All those old ladies loved me. And I loved them.
It's a call from the heart and you know it.
Because you know it. Because you know it.
When I met my wife, Marsha, she said, "This pet protects me."
I looked curiously at Coci, her spider monkey.
"Don't get too close," she warned me. Then Coci pounced on me,
Biting the top of my head for something Savery.
I was rescued by my wife to be, a fact I hadn't yet surmised.
She opened up my eyes, "She's a different lady than I realized."
It's a call from the heart and you know it.
Because you know it. Because you know it.
My dad was my best friend, a buddy who was true.
Grandma taught me how to sew. Most men don't have a clue.
My two older brothers sometimes got the old 'what for'.
My equalizer was a two by four.
I praise with the harmonica and play in every key.
And when I dress up as a clown, people listen to me.
It's a call from the heart and you know it.
Because you know it. Because you know it.
Custer always had my heart from the very first.
The church was froze, the windows broke, yet there was a thirst.
When we moved to Custer, we said, "God will provide."
We opened up our hearts. That's how we live our lives.
It's a call from the heart and you know it
Because you know it. Because you know it.
There is a door in each of us that opens from inside.
When I finally opened it, my door flew open wide.
Joy flowed in and filled me up. Blessings I received.
It is with our heart that we believe.
It's a call from the heart and you know it
Because you know it. Because you know it.

Bill Savery was born in Federal Heights, CO, ten miles north of Denver, on October 4th, 1948. He had two brothers and one sister. Growing up, Bill's father and grandmother were very important to him. His friends would come over to chat with his dad and his grandmother treated him like he was her "special pet". He spent his childhood "preaching" to his older brothers, spending time with family, and participating in Boy Scouts. He loved school and enjoyed many activities including math, English, speech, theater, band, drama, and singing. Music has always been a part of Bill's life. He plays the oboe and harmonica. Although he plays music by ear, he wishes he would have spent more time learning music theory. He went to college on an opera scholarship and earned a degree in business administration with hopes of becoming a Boy Scout executive.
Mr. Savery has had many adventures in his life. He has played music in Russia. He has been to Africa where he was mistaken for Santa Claus. He has crashed in a hot air balloon, daringly stolen a pack of gum from a five and dime store, and suffered various injuries during high school football games. The one adventure he has yet to fulfill is to fly an airplane.
Mr. Savery fell in love with Custer during a trip to visit an uncle in North Dakota. After marrying his wife Marsha on April 11, 1969 they took another trip through Custer to visit the same uncle. They both knew they wanted to return to Custer someday. Mr. Savery had many jobs before his spiritual door opened and he received the call to become a pastor. Luckily, the town of Custer was in need of a pastor and Bill was able to take the job. While not perfect at first, he ended up being the right fit for the job. Being a pastor is a job that Bill truly loves with all his heart. Bill is currently in his 32nd year of serving the Lord.
Bill and his wife had two children named Tarsha and Truman. Later they adopted four more children, John, James, Jenny, and Joe. He has ten grandchildren. His hobbies include clowning, making balloon animals, making model buildings with Marsha, and learning "25-cent" words. He also makes it a point to spend as much time as possible with his family. When asked when he feels proud Bill says, "When I am able to reach through someone's crisis and bring them back to a higher place." Bill Savery has had a positive effect on everyone he meets and the community of Custer.