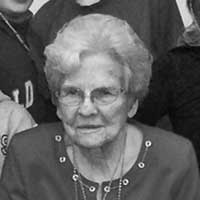 "Life is an Interesting Journey"
Words and music by Keith Burden
with Mrs. Black's 4th Grade Class
©2009 Keith Burden
I was born in Colorado to a mom and dad who helped me learn and grow
I grew up in Wyoming where that great Depression wind was free to blow
From that old Chugwater homestead, my family and my teachers showed the way
So I saved and planned and worked real hard, and I became a teacher one great day
Life is an interesting journey…there's something to look forward to each day
Life is an interesting journey…sometimes you'll find surprises on the way
I met my future husband just before our country sent us off to war
And serving in the WACS took me to places that I'd never seen before
When World War Two was over …we settled down to raise our family
And we found out how much we had to give and how happy we could be
Life is an interesting journey…there's something to look forward to each day
Life is an interesting journey…sometimes you'll find surprises on the way
Our home was in Nebraska, but we also lived in Jordan for a while
Then we retired to Custer, where our family could come by to share a smile
The years go by so quickly that you'll need to work to make your dreams come true
And I'm grateful for this chance to share a little "Elder Wisdom" time with you
Life is an interesting journey…there's something to look forward to each day
Life is an interesting journey…sometimes you'll find surprises on the way

Mary Gausman grew up on a ranch near Chugwater, Wyoming. Mary was the middle child. She had an older sister and a younger brother. Mary says she had great parents who were homesteaders. Mary had a horse named Dixie. They also had a cat and a dog. When Mary was in school, she told us she liked playing games like Last Couple Out, swinging, and sometimes going to the park and playing on slides. She always liked reading best, especially Mary Jane books.
Mary thought she would like to go into home economics, but her father said "you'd better learn to be a teacher." He also told her to save some money in the bank. After she finished high school, she went to the University of Wyoming in Laramie, where she followed her father's advice and became a teacher.
While teaching in Torrington, Wyoming, she met her future husband, Chet, who was the principal! They were married in 1944. Both Mary and Chet joined the military service during World War II. Mary was in the WACS (both the Women's Air Corps and Women's Army Corps). She was in California, Georgia, and Washington D.C. (She told us she did secret work in Washington, D.C.)
Mary was an officer in the WACS. Her uniform is in the Custer County Courthouse Museum today. Mary also made a blanket covered with military patches that is on display in the World War II Museum in New Orleans. She showed us pictures of her in uniform.
The Gausmans lived in Nebraska for many years. Mary says she has been lucky to get to travel all over the world. Some of the places she has been to are: Germany, England, France, Italy, Mexico, Alaska and one of her favorites, Jordan, where she and Chet lived for about 3 months. She hasn't been to South America, but she would still like to go there. She told us that traveling was exciting. People should take advantage of travel, realize what they've seen, and learn from it. She showed us a special pitcher from her trip to Jordan.
Mary and her husband moved to Custer to retire so they could be around their family. Mary has three children, John Gausman, Kris Harrington, and Hal Gausman. She also has five grandchildren, three granddaughters and two grandsons.
Mrs. Gausman has been very involved in community groups wherever she lived. She was involved in 4-H, Campfire Girls, Mothers' Club, Custer County Historical Society, and her churches. She has done lots of research on her family. A trip to Germany helped with the family history. The Gausmans went to Elderhostel's all over the country.
Mrs. Gausman told us that maybe people would remember her as a teacher, a mother, or "maybe a good cookie baker". (She loves baking cookies with her grandchildren.)
Advice Mrs. Gausman had for our class was "stay healthy and get what you can out of school."
When we asked her about her favorites, she told us she likes all kinds of food, books, and "any color that's red!"