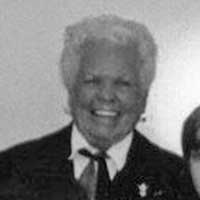 "Be Thankful"
Words and music by Marianne Fridell
with Mrs. Anderson's 4th Grade Class
©2009 Marianne Fridell
Sugar beet farmers plow in May, plant those seeds on a sunny day
In a flour sack dress that Mother sewed, I'd pull the weeds and thin the rows
Hard work 'til September's freeze, then the work got harder, more elbow grease.
Pull up the beets by their leafy tops, knock them together until the dirt drops.
Cut off the tops with a knife with a crook, you go so fast you don't even look.
You learn right away, you learn when you're young. Be careful: don't cut off your thumb.
Dirt roads thirty miles one way. Hardin, Montana was too far away
On the farm we worked from sun to sun, we worked hard but never got done.
We didn't have much when it came to stuff, we were poor, but we had enough.
Pick up the bat and pick up the ball, from work to play there was no lull.
We liked to ice skate on the pond. Pump, pump pull away and beyond.
Ready-made teams–five girls, five boys. Softball was our game of choice.
Chorus:
I am thankful for all I've sown and grown–
My family and my friends, my garden and my home.
I am thankful for the great outdoors, as the eagles soar and the seasons turn.
I am thankful for hard work, and everything I've learned.
I've been honored so many ways. I count my blessings every day.
Two parents taught me how to care. Ten brothers and sisters learned to share.
Endless gifts and endless seeds. I share my bounty with those in need.
Chorus
Just remember to be thankful. Just remember: Be Thankful

Margariet McColley was born in Montana and grew up on a sugar beet farm. Her family nicknamed her Marge and that is what we still call her today. She lived during the Great Depression. She came from a family of five girls and five boys. They were poor, but didn't know it because their parents tried to let them have a normal life. She says she had very caring, loving, and understanding parents. She grew up loving softball-it was a game that only required a bat and ball, and since there were five boys and five girls, the teams were always divided evenly. She also loved hiking and ice skating. Life on the farm was very busy, with many chores for everyone. The sugar beets had to be thinned, weeded, and harvested. She learned to be careful harvesting the beets because she had to use a large, sharp knife, and she had to be careful to hold them in a certain way so she wouldn't cut off her thumb. She learned to work very hard, but feels it was good training for life. Mrs. McColley says she feels very fortunate that she had such a good childhood. They had everything they needed. Her mother only went to town once a month. She also lived during World War II. She said it was hard watching so many people leave her community to go and work in the wartime factories. All five of her brothers served in the military and made it home safely.
Marge walked one-and-a-half miles to her country school. She had to move to another town to finish High School, and lived with, and worked for room and board for two different families her Junior and Senior years. She was the first one in her family to complete twelve years of school. Science was her favorite subject-she especially liked the experiments. She didn't have a favorite teacher, but liked them all. She feels teachers are important in our lives because they help us learn new things, and see things in different ways.
Her first job was in a Dime Store. She has enjoyed all of the jobs she has had in her life. She married Ken McColley from Edgemont who was in the funeral home business with his family. They moved to Custer in 1954 and owned and operated McColley's Funeral Home. Her son Ed and daughters Karan and Karol all graduated from Custer High School. She was active in 4-H for many years and loved working with young people through that organization. She was also Administrative Assistant for SDSU Extension Service in Custer for 23 years.
Today Mrs. McColley is retired and lives in the country. Although she has traveled some, her favorite place to be is at home. She loves the outdoors. She likes to garden, and she is a Master Gardener. She enjoys bird- watching, especially the bald eagles she sees near her home. She enjoys doing genealogies and collecting antiques, including furniture and old kitchen utensils. She likes guitar music and country-western music. Her favorite holiday is Christmas because it is a chance for her family and friends to get together. Marge is active in her church and community and loves to help people in need, especially through the Custer Food Pantry and other organizations where she volunteers. She has been honored many times for her 4-H and Extension work, and in 2005 was given the Lifetime Achievement Award by the Custer Area Chamber of Commerce.
Mrs. McColley's advice to us is to be thankful for what we have and to pursue every opportunity that comes our way. She encourages us to make the best of our education, and to try to understand and help the people around us.