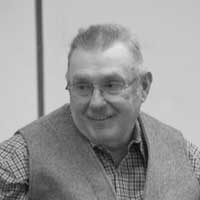 "Dreams Just Don't Happen"
Words and music by Marianne Fridell
with Mrs. Brunner's 5th Grade Class
©2007 Marianne Fridell
Chores in the morning, chores after school
On a farm there are endless chores to do.
I always had to work for what I got
That's what my grandpa and dad always taught.
I drove a team of horses when I was only ten.
I earned the trust of both horses and men.
I learned: Do a good job with what you do.
I learned: Work hard for your dreams to come true.
Chorus
A blue Studebaker from 1939
I earned and saved until it was mine
Big and as heavy as it could be
I don't know, I guess you'd call it– ugly.
I dreamed that I'd have a place of my own
More than three hundred cows, our ranch has grown
At Hopkins Flats something always comes up
And if it doesn't rain or snow, it's gonna dry up.
Chorus
Agriculture's been the life at my core,
But I care about helping people even more.
As a game warden and a deputy,
I've always sought to give opportunities.
I'm about dreamed out, I've had many dreams come true.
Wait a minute I can think of a few
More dreams to dream and things to do
Like going to Hawaii and Alaska, too.
Chorus (2 times)
Chorus:
Dreams don't just fall into place
Dreams don't just happen
You've got to work for them
if they're worth having.
All that you have,
All that you take,
All that you give,
You've got to appreciate.

Ned Westphal grew up on a farm and has always loved agriculture. After his brother, Roy, died at the age of five, Mr. Westphal was the only child in his family. He grew up in Michigan City, Indiana, but he has lived in the Custer area for about 37 years.
Prices were cheaper back then. He could go the movies for 10 cents and buy a big milkshake for 25 cents. Gas cost only 18 cents per gallon.
Mr. Westphal passed every school he went to. He started at a church school. His favorite subjects were history and geography. He enjoyed learning about the people who lived before him. Algebra was his toughest subject in high school, but he studied hard, and got extra help. Once he got the hang of it, he managed just fine. Everybody that he ran around with enjoyed school too. He especially enjoyed his geography teacher, who was also his track coach, because the two of them got along so well.
Mr. Westphal didn't want to go to college. He wanted to go into agriculture instead. But he went to college anyway and learned to like it. College taught him to appreciate things more and that he was there to do a good job.
Mr. Westphal ran three Lutheran summer camps for a total of six years. That is where he met his wife, Doris. She was working with the horses. They have been married for 35 years. She's the one he goes to when he needs help.
His first law enforcement job was as a game warden. Once, someone shot at him. He said, "They obviously missed. I'm still here." For about 35 years now, he has worked as a deputy for Custer County, and as an investigator at Pine Ridge. Neighbors say that if it weren't for Mr. Westphal, Argyle might not have the fire fighting equipment it needs. Mr. Westphal has contributed a lot to his community.
He and his wife, Doris, have a ranch located at Hopkins Flats—six miles west of Pringle. He raises about 300 head of cattle and about 30 horses. Mr. Westphal says that it is tough work running a ranch. There is calving, branding, getting ready for permits, haying, and selling the calves. That is not all. Sadly, the water supply at the ranch has become extremely low. Streams, wells and dams are dry. This is not good news. He and his wife have to haul 2,500 gallons of water per day, and in the summer they haul 7,500 to 8,500 gallons to water their cattle and horses. Now that's a lot of water!
Mr. Westphal had plenty of advice. He said to be accountable to yourself, enjoy what you do, and live life to the fullest. He believes life is about committing yourself to other people. Mr. Westphal has done just that, and he has helped a lot of people along the way. He didn't tell us much about that, but his neighbors did.