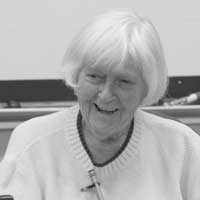 "My Dream Came True"
Words and music by Mike Linderman
with Mrs. Scragg's 4th Grade Class
©2007 Mike Linderman
I loved school when I was young and that's the truth
It was my favorite thing of all to do throughout my youth
One day it was cold and there was too much snow
To their regret my parents didn't wake me up to go…
(I was ANGRY!)
I had a study partner, a boy I met in class
I was good at English and he was good at math
We had a secret method to help each other pass
We passed each other questions,
Then passed the answers back…
(It wasn't cheating…It was helping!!)
Chorus
Life can be a struggle
What's hard for one comes easy to another
Everyone has trouble
Show you care and be fair to each other
Do the best that you can do
At whatever job you choose
You help me and I'll help you
There's no way that we can lose
Together we can make our dreams come true
And we can all be winners if we want to
(last time only) Yes, we can all be winners if we want to
I always knew what I would do, teaching was my dream
I wanted hills and mountains, the Black Hills suited me
The head of Custer schools came to visit me one day
He offered me a job and I was on my way…
(My dream came true!)
Retiring from teaching was the hardest thing I did
How I loved the 6th grade and most of all the kids
It wasn't always easy, but there's nothing I would trade
To hear a struggling student suddenly exclaim…
(I got it right!)
Bridge
Canned goods, frozen goods, a freezer full of meat
The food pantry helped to feed the families in need
There's no reason for people to go hungry in our town
We made sure there always was enough to go around.

Jane Olson was born during a blizzard on Jan. 7, 1925, in northern Minnesota. Her father had to hitch up the sleigh to get the doctor.
She remembers her childhood house as having many windows to let in light because they had no electricity. She and her brothers and sisters would gather around the kerosene lamp to do their homework. This was only when one of their parents was in the house because they were not allowed to burn the lamp unless an adult was in the house with them. She also remembers that the house had no bathroom, so she had to use an outhouse.
Since she lived on a farm, Mrs. Olson, who was the oldest of 7 children, had many childhood chores. The first responsibility she had was feeding the family pets. When she got a little older she was given more duties. She remembers having to be very careful gathering and cleaning the chicken eggs so they didn't break. Her least favorite job was herding the cows. To find them she would have to listen for the cow with the bell around its neck. The only one she didn't have to herd was the mean bull.
Mrs. Olson always loved school. She attended a small country school that was the shape of an octagon. There were only 3 students in her grade. She remembers having the best teachers and they are who inspired her to become a teacher.
After two years of college, she taught in Minnesota for a while and then moved to Colorado. She moved back to Minnesota when her father became ill, but longed for hills and mountains. She wrote letters to school districts asking if there were any openings. Much to her surprise, the superintendent of Custer schools drove all the way to Fargo, where she was visiting her sister, to interview her. He offered her a job right away.
Shortly after moving to Custer, she met the man who she would marry while attending church. She became Mrs. Doug Olson about one year later. They had four children: Brian, Karen, Scott, and Kevin. Sadly, her husband died of cancer when Kevin was only a baby. To allow Mrs. Olson to continue with the job she loved so much, her mother-in-law helped with the children.
Mrs. Olson was the first teacher brave enough to take a group of 6th graders on a field trip to Pierre. She felt that watching the law-making process was much better than reading about it in a book. Another big project was making sure that the environmental education program at Outlaw Ranch was a success. She continued to work there after retiring from teaching.
Being a director of the Food Pantry was another job she found rewarding. She volunteered her time for many years. When the kindergarten classes were collecting pennies for the food pantry, she would visit the classroom to tell them what the needs of the food pantry were. After they went shopping for the food and delivered it, she would be there to greet them and let them know what a great contribution they were making.
Mrs. Olson said that her teachers inspired her and she has also inspired many people through her teaching and volunteer projects. Some of her former students remember Mrs. Olson as being a great teacher. Many say that she was their favorite teacher.