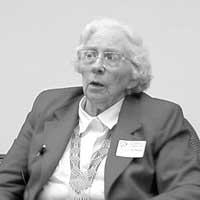 "I Love History"
Words and music by Cory Tomovick
with Mrs. Black's 4th Grade Class
©2006 Cory Tomovick
One of the roots in my family tree reaches deep within this town.
Years ago my grandpa woke everyone for miles around.
New Year's Day and the 4th of July, he'd set dynamite off in the morn.
It wasn't until years later, I was born.
By the time I was nine in Deadwood, mother worked, I'd tag along.
Folding the newspapers, my love of history grew strong.
(chorus)
I love history.
History is you. It's me.
Ordinary people – extraordinary lives
Despite adversity.
With words on the pages, I see their faces –
Those I've loved, how it used to be.
They live in history.
Spent sixty years of my life in Custer, and I've done many things.
Been to Greece and every state but Maine, words have been my playthings.
At Custer County Chronicle I worked many years, writing this town's news.
Written books about our area's past – all are true.
But of all the things I've written and of all the jobs I've done
Raising my children has been the most important one.
(chorus)
In my past I would have like to be – a doctor or a counselor.
But my mother was worth knowing, so now I write of her.
Aunt Jessie and my grandparents, branches of my family's tree,
From the knowledge of these good people, I learned to see.
When my life is over and people think of me again,
I hope they will remember me as a real true friend.
Someday
As time drifts by
In books between pages
Between lines
In words that do not rhyme
You shall find – me.
(chorus)

Jessie Sundstrom was born in Rapid City, S.D. She was a tall, thin, long‐haired girl who liked to hike in the woods, play outdoors, and put things like balsa wood airplanes together. She remembers playing games of hide and seek in the Brown Rocks Cemetery of Deadwood.
When asked what she was like as a child, Mrs. Sundstrom said she was a very shy girl who was "a goodie‐two‐shoes." There were times that she thought about doing something bad, but just couldn't. By the age of nine, she went to work with her mother and helped out by doing things like folding the newspapers.
Even at a young age, Jessie loved to play with words. She enjoyed things like diagramming sentences and working with Latin words. She remembers beginning to love to write in fourth grade. She is still proud that she became a member of the National Honor Society in high school. She continued her love for learning taking college and extension courses for many years.
In her adult life, Mrs. Sundstrom has had many jobs, including clerk, stenographer, reporter, author, and manager of the 1881 Courthouse Museum. After her newspaper publisher husband, Carl, died, she took over the operation. She is well known in this community for those years as editor and publisher of the Custer County Chronicle. Her love of history was evident during those years, and continues to this day as she actively researches and writes. Her books include Pioneers and Custer State Park, Badger Clark: Cowboy Poet with Universal Appeal, and Custer County History to 1976. She has also been actively involved in many organizations, including the Badger Clark Memorial Society and the Custer County Historical Society.
Mrs. Sundstrom had a special Aunt Jessie, whom she was named for. Mrs. Sundstrom remembers her Aunt Jessie as "the kindest person I ever knew." Many of her relatives, including her grandparents, lived in the Custer area. Today, Mrs. Sundstrom is writing a book about her mother, Camille Yuille, because "she was a person worth knowing."
For fun, Mrs. Sundstrom says she likes to "dig around in files", doing historical research and writing. She has received awards for her historical writing. History is important to her. Why? She says it's important so we can understand people better and not make bigger mistakes.
Some people she has met who left big impressions on her are two of her dear Lakota friends, Ethel Brown Boy and Rebecca Halfred. She said she has known so many interesting people, but singled out Korczak Ziolkowski as one she would like to mention.
When our class asked Mrs. Sundstrom what the most important thing she ever did was, she said without hesitation, "raising my four children." Today, those children live in four different states and her grandchildren are all over the world.
During her life, Mrs. Sundstrom has never liked it when people were greedy or selfish. She also doesn't like bullying. She says tolerance has been the most important thing she has learned in life. From family, people she has met, and jobs she has had, Mrs. Sundstrom has learned "don't judge others by how they act. Accept them for who they are. Help others." Jessie Sundstrom describes herself as a free spirit who wants to be remembered as a "real true friend."